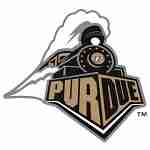 Purdue - GOLD Club Basketball
Conference Standings
Conference
Overall
Teams
W
L
T
%
W
L
T
%
Home
Away
PF
PA
Streak
Michigan State
17
1
0
0.944
20
2
0
0.909
9-2
11-0
1975
1514
W1
Purdue - GOLD
15
3
0
0.833
24
4
0
0.857
13-0
11-4
1806
1558
W3
Butler
8
7
0
0.533
8
7
0
0.533
3-6
5-1
1072
1126
W2
Central Michigan
8
10
0
0.444
8
10
0
0.444
5-4
3-6
1147
1269
W3
Michigan
7
11
0
0.389
9
11
0
0.450
6-3
3-8
1422
1390
L6
Bowling Green
5
13
0
0.278
5
13
0
0.278
1-8
4-5
1108
1236
L6
*Western Michigan
0
15
0
0.000
0
15
0
0.000
0-6
0-9
651
824
L15
Player of the Week
Jalen Thomas PG/SG
Purdue - GOLD
Jalen was able to score at will during the weekend. He played very limited minutes in the game where he scored 10 points. We were up by 30 and the coach decided to get other guys minutes so do not hold that against him. He was averaging 27 points through two games and he was dominating central michigan whenever he wanted to. He sets our pace and is a true leader.
Player of the Week
Casey Dunn - #7 PF/C
Purdue - GOLD
Casey played just as well as Jalen. They are both highly worthy of winning player of the week. Casey played limited minutes in the last game and still put up 18 points and 13 rebounds. He led with energy and is highly deserving. He dominated in the paint and from the 3 point line all weekend.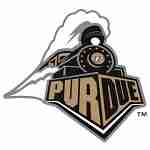 Team Roster
| # | Player | DOB | Yr/Elig | HT | WT | POS | Hometown | High School |
| --- | --- | --- | --- | --- | --- | --- | --- | --- |
| 13 | Chemma, Scott | 03/1995 | 4th / Sr | 6' 2" | 200 | SF / PF | Chesterton, IN | Chesterton |
| 7 | Dunn, Casey | 03/1997 | 2nd / So | 6' 6" | 190 | PF / C | Noblesville, IN | St. Theodore Guerin |
| 22 | Gross, Blake | 08/1996 | 2nd / So | 6' 1" | 170 | SG / SF | Churubusco, IN | Churubusco Jr./Sr. |
| 33 | Howat, Joseph | 04/1998 | 1st / Fr | 6' 0" | 190 | SF / PF | West Lafayette, IN | Harrison |
| 1 | Montgomery, Michael | 10/1996 | 2nd / So | 6' 0" | 175 | PG / SG | Indianapolis, IN | Charles A. Tindley |
| 14 | Naylor, Ross | 07/1996 | 2nd / So | 6' 4" | 165 | PF / SG | Huntsville, AL | Grissom |
| 4 | Orr, Tony | 07/1994 | 4th / Sr | 6' 1" | 190 | SG / SF | Fort Wayne, IN | Carroll |
| 24 | Panfil, Isaac | 03/1998 | 1st / Fr | 6' 5" | 185 | PF / SF | New Lenox, IL | Lincoln-Way Central |
| 0 | Thomas, Jalen | 07/1994 | 5th / 5Sr | 6' 1" | 202 | PG / SG | Clayton, IN | Cascade |
| 24 | Ward, Myles | 06/1996 | 3rd / Jr | 6' 1" | 165 | SG / PG | Plainfield, IL | Plainfield East |
| 10 | Young, Darren | 04/1996 | 3rd / Jr | 6' 3" | 185 | SG / SF | Solon, OH | Solon |
| 35 | Young, Ted | 06/1996 | 3rd / Jr | 5' 11" | 165 | PG / C | San Jose, CA | Archbishop Mitty |
Team Stats
Basketball Stats
Player

G

FGM

3PM

FTM

FTA

FT%

REB

RPG

AST

APG

STL

SPG

TO

PTS

PPG

DD2

DD3

No items available