Welcome to the National Club Basketball Association.
The National Club Basketball Association (NCBBA) is the fastest growing intercollegiate club basketball league in the United States. We are driven to provide collegiate student-athletes with the opportunity to play competitive, organized college basketball, and to continually improve this experience for all participants. We strive to accomplish this by building lasting relationships based upon trust, commitment, dedication, understanding, and strong lines of communication.
Thank you for being a fan of the NCBBA.
The National Club Basketball Association is a division of CollClubSports.
Player of the Week
Jack Karyo - #13 PF/SF
Johns Hopkins
Jack's put together an impressive weekend for Johns Hopkins. Through three games, Jack was the focal point of the offense, putting up 78 points and 10 assists. He was also an animal on the boards, snagging 25 rebounds. The highlight of his weekend was game 2, where he put up a 35-12 double-double. Jack's performance helped Johns Hopkins secure three conference victories over Stevenson to open the season.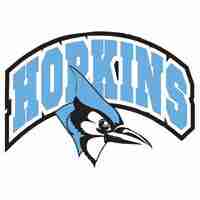 ---
---