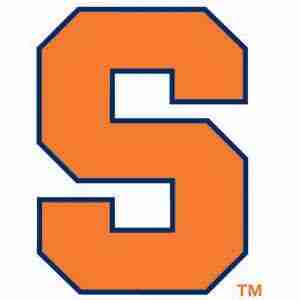 Syracuse Club Basketball
Conference Standings
Conference
Overall
Teams
W
L
T
%
W
L
T
%
Home
Away
PF
PA
Streak

Syracuse

16
2
0
0.889
16
4
0
0.800
7-2
9-2
1039
897
L2

St. Bonaventure

12
6
0
0.667
12
6
0
0.667
3-6
9-0
620
605
W3

Cornell

12
6
0
0.667
12
8
0
0.600
7-2
5-6
1008
957
W3

Binghamton

9
9
0
0.500
9
9
0
0.500
6-3
3-6
1049
1039
W3

Ithaca

8
10
0
0.444
10
10
0
0.500
4-7
6-3
959
880
W3

Niagara

5
13
0
0.278
5
13
0
0.278
4-5
1-8
682
942
L3

*SUNY - Cortland

1
17
0
0.056
1
17
0
0.056
0-9
1-8
324
392
L17
Player of the Week
Jeremy Mendrick - #1 SF/SG
Syracuse
#14 Syracuse's defense came to play this weekend against Niagara. Down two big men for the second two games, Jeremy Mendrick slid to the 4 and even the 5 some and played great defense. He did a great job attacking and distributing the ball against the Niagara zone and was efficient in his 24 points, going 10-17 from the field.
Player of the Week
Jack Henkels - #21 SG
Syracuse
Jack Henkels was all over the place diving for loose balls and shot 60% from three on the weekend (6/10), shooting Niagara out of their zone by the third game and shot 8/13 on the weekend overall. He also got 5 steals and helped get the ball out ahead for #14 Syracuse's effective transition offense.
Team Roster
| # | Player | DOB | Yr/Elig | HT | WT | POS | Hometown | High School |
| --- | --- | --- | --- | --- | --- | --- | --- | --- |
| 13 | Balandi, Antonio | 06/1996 | 3rd / Jr | 6' 5" | 217 | C / PF | Ouagadougou, AK | International School of Ouagadougou |
| 14 | Eggleston, Stephen | 11/1994 | 4th / Sr | 5' 11" | 185 | SF / SG | Endwell, NY | Maine-Endwell |
| 21 | Henkels, Jack | 11/1996 | 2nd / So | 5' 11" | 195 | SG / SG | Philadelphia, PA | St. Joseph's Prep |
| 33 | Herlihy, Patrick | 10/1995 | 3rd / Jr | 6' 6" | 200 | PF / C | Charleston, WV | Charleston Catholic |
| 0 | Jenkins, Jymeek | 02/1996 | 3rd / Jr | 6' 1" | 160 | SG / PG | Cedarhurst, NY | Lawrence |
| 12 | Johnson 11th, Isaiah | 07/1994 | 4th / Sr | 6' 5" | 270 | C / PF | Elkton, MD | Eastern Christian Academy |
| 32 | Khalsa-Ellis, Siri | 03/1998 | 1st / Fr | 6' 3" | 195 | SF / PF | Purcellville, VA | Woodgrove |
| 5 | LaForte, Raymond | 07/1997 | 2nd / So | 5' 69" | 150 | PG / SG | Holmdel, NJ | Holmdel |
| 14 | Linabury, Samuel | 03/1995 | 4th / Sr | 6' 0" | 165 | SG / PG | West Hartford, CT | William H. Hall |
| 1 | Mendrick, Jeremy | 02/1996 | 3rd / Jr | 6' 2" | 190 | SF / SG | Ballston Spa, NY | Ballston Spa |
| 4 | Pasquale Fr, Joe | 12/1996 | 3rd / Jr | 6' 6" | 250 | SG / SF | Hewlett, NY | G.W. Hewlett |
| 10 | Porfido, Tyler | 09/1997 | 1st / Fr | 5' 7" | 185 | PG / SG | Ridgewood, NJ | Ridgewood |
| 2 | Segal, Nate | 01/1996 | 3rd / Jr | 6' 3" | 198 | SF / PG | Richland, NJ | St. Augustine Prep |
| 30 | Wallace, Darron | 05/1997 | 2nd / So | 6' 3" | 205 | SG / PG | Skillman, NJ | Montgomery |
Team Stats
Basketball Stats
Player

G

FGM

3PM

FTM

FTA

FT%

REB

RPG

AST

APG

STL

SPG

TO

PTS

PPG

DD2

DD3

No items available